Are you facing charges for Possession of Methamphetamines, otherwise known as Meth? If you've been "Breaking Bad," you may be in for an unlucky break.
Meth is a powerfully addictive stimulant that can dramatically affect the central nervous system.
California drug charges are very strict. If you or someone you know is caught using, possessing (even if you were just holding for someone else), selling or manufacturing meth, they could be looking at some jail time.
We can help you post their bail bond and have them released from custody, quickly and discreetly.
Call a licensed bail bondsman toll-free, nationwide at 877-422-4591 if someone you care for has been arrested on these charges or for fast answers to your questions.
Methamphetamine charges fall under the California Health & Safety Code section 11055 (d) (2).
California drug laws have a complex sentencing structure allows for a lower term, a middle term and an upper term. Offenders may be charged with a misdemeanor or a felony, depending upon the situation. Both the sentence and bail amount are determined the nature of the arrest.
Overview of Methamphetamine Charges
According to California Health and Safety Code 11377, anyone caught with the uncontrolled substance of methamphetamine in their possession, without a legitimate prescription, can be charged with Possession of Methamphetamines.
It is up to the state to prove the arrestee guilty of:
•  Possessing methamphetamines
•  Your awareness of this ownership and its recognition as a controlled substance
•  You had in your possession enough methamphetamine to be used as a drug
But with an arrest record and any drugs taken from the defendant as evidence, it may be easy to prove. A CPC 11377 Possession of Methamphetamines jail sentence depends on a person's background and circumstances surrounding the case.
California Penal Code, 11377 Possession of Methamphetamines can be filed as a felony or misdemeanor. If found guilty, the arrestee faces:
•  Misdemeanor: Informal probation, up to 1 Year and a maximum $1,000 fine
•  Felony: Up to 16 months, two or three years in jail and a maximum $10,000 fine
These charges fall under "Methamphetamine Use" in California Penal Code Sections Health and Safety Code Section 11383-11384
Bail Amounts for Methamphetamine Charges
Bail amounts are set according to each California County's Bail Schedule, so they will vary.
In California, it is illegal to unlawfully possess any amount of methamphetamine, including methandriol, methandrostenolone, methenolone, 17-methyltestosterone, and methyltrienolone. A judge can also set bail at or above the amount, or even refuse bail in some Methamphetamine arrests, particularly for repeat offenders.
Please call SCV Bail Bonds now toll-free, nationwide for additional bail bond information at, 877-422-4591 (877 4 BAIL 911).
Penalties and Sentences Methamphetamine
One or more of the following meth charges can be brought in a California methamphetamine case:
Section number Charge Sentence (in months or years)
11377 Possession of methamphetamine Misdemeanor or 16-2-3
11378 Possession for sale 16-2-3
11379 Sale (transport, import, furnish, administer, give away or offers) 2-3-4
11379.6 Manufacturing 3-5-7 plus $50,000
11382 Agrees to sell then sells another substance in lieu Misdemeanor or 16-2-3 of
11383 a.c. Possession of precursor chemicals with intent to manufacture 2-4-6
11366.8a Possess or use false compartment in vehicle to store or transport Misdemeanor or 16-2-3
11366.8b Design or construct false compartment in vehicle to store or transport 16-2-3
11401 Analog of methamphetamine (controlled substance) (i.e. substantially similar chemical structure or effect)
PC 182 a1 Conspiracy to do any of the above (substantive charge)
11532 Loitering in a public place with intent to commit a narcotics offense Misdemeanor
PC 1170.74 Meth in crystalline form is an aggravating sentencing factor.
In addition to the above charges, other factors and circumstances can play a role that may increase punishment. Every meth arrest is unique. Some examples of this are weight enhancements, prior convictions, firearms, certain locations and involvement of minors.  Still, bail may be posted even for charges like these.
Professional Bail Assistance with Methamphetamine Charges
At SCV Bail Bonds, we understand the California jail system and we vigorously work it to get our clients out of jail, fast.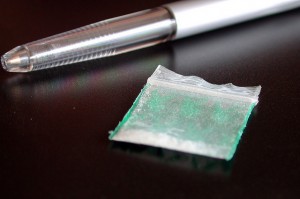 In California, most drug charges are deemed as felonies. Depending upon the type and quantity of drug/s the arrestee possesses, they could be facing a mandatory prison sentence and a felony on their permanent record. We know you may have many questions and we'll work with you every step of the way.
If you, a loved one or friend faces Methamphetamine Charges in California, or any other type of drug charges, let us help. We understand that everyone makes mistakes.
Just call us and we'll be happy to discuss your situation with you. Our licensed bondsmen can take all the time you need to explain bail bond posting while we provide you with information on how move forward.
Why Post Bail?
Posting bail allows the defendant time they need to hire a good criminal law attorney or legal team. Having the time needed to prepare for a defense is important. Further, attending court in a nice suit, rather than an orange jumpsuit is a better image to have all around.
It also will allow them time to take care of personal business at home, work or school.
We are open 24 hours, 7 days a week, and have access to every jail in Southern California, Ventura County, and the in the entire state of California.  We have a lot of experience posting with bail for Methamphetamine and other drug charges, but we don't stop there. SCV Bail Bonds deals with many other charges, too: DUIs, domestic violence, theft and more!
What To Do To Get Started
It always helps when you call, to have a few answers ready for the following standard questions, such as: What is the complete name of the defendant? Is this their legal name? Their employment and credit status? Homeownership and citizenship? Their date of birth? If you know which police station or jail the individual was taken to, etc.
Even if you don't know all the answers; that's okay – we'll find out the information for you. Then we will walk you through the steps required to fill out our bail bond contract and application, which we can send to you by fax or email. You can even visit us online at our website to download the paperwork. Or, if you prefer we'll be happy to deliver the contract in person at your home, office, the jail – anywhere that is convenient for you.
Paying For the Bond
At SCV Bail Bonds, we offer flexible payment options and experienced, licensed bail bond agents who can help bail out almost anyone in this kind of trouble. To pay for the bond, we also take cash, all major credit cards, direct deposit, wire transfers and checks (upon approval.)
We're Available 24 Hours a Day, 7 Days a Week
We are accredited members of the Better Business Bureau and proud members of the California Bail Agents Association. We're members of our local Chamber of Commerce and are active in the community. Would you like to see why choosing us can really make a difference in how fast a defendant gets released from jail? Simply go to our bail articles and information page or give us a call. You will always get to speak to a live, caring agent.
SCV Bail bonds is open 24/7, weekends and holidays. We will be there when you call! We send out our easy applications by phone, fax, email, online or in person and can arrange a comfortable payment for you and your family. We treat all of our clients with dignity, care and respect.
Call us now toll-free at 877-422-4591 (877-4-BAIL 911) for the help you need.
We serve all California Jails and can also provide additional booking, bail amount and jail location information for Meth Charges in the following areas:
Santa Clarita Valley – 661-299-2245
Los Angeles County – 213-373-5245
Ventura County – 805-874-2245
San Fernando Valley – 818-900-2245
San Gabriel Valley – 877-422-4591
Antelope Valley – 661-299-2245