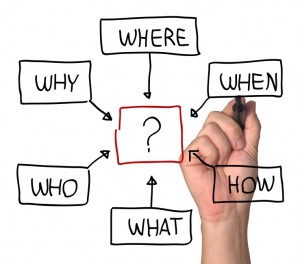 Bail companies in Southern California and Ventura County are many. You could open up a yellow pages, close your eyes, and put your finger down on the page to pick one. But why compromise personal service or take a chance with a family member, loved one or friend?
Owners/Agents, Robin Sandoval and Nuri March have the experience it takes to get you through this stressful time professionally, efficiently and respectfully.
Call us at locally at 661-299-BAIL (2245) or toll-free at 877-422-4591 anytime.
Committed To The Highest Standards
Why choose SCV Bail Bonds? Robin and Nuri are a husband and wife team, and California licensed bail agents. They are both committed to the highest standards and protocols when it comes to bail. They are college educated professionals who understand the intricacies of bail. When you call, you will be speaking personally to someone who understands what you are going through, has the experience to quickly assess your needs and will work rapidly to procure your loved one's release from any Southern California (Santa Clarita, Antelope Valley, San Fernando Valley, San Gabriel Valley), or Ventura County Jail.
A Company Based on Trust
Their policy is "trust first." You should feel comfortable with the bondsman working with you. Because you are entrusting that person with the release of your family member, loved one or friend, you want to know they are working their hardest for you; having your needs at the top of mind. You wouldn't trust your accountant with your personal finances, your car mechanic with your children's safety or your physician with your health care if  you simply didn't trust them. Choosing the right bail bondsman is just as important.
Experience and Knowledge
Robin and Nuri are licensed bondsmen who have extensive experience working with California bail.  They work with a strategic network of professional, licensed bondsmen who have in-depth knowledge of the courts and understand the jail systems in California. They have experience working with and posting bail at all police departments, sheriff stations and county jails. If timing is of the essence, they can also post bail directly at the courts (time allowing) to procure the release of the defendant prior to their transport back to the county jail.
Helping You Understand Your Options
"We will not only help you through the bail process, we will discuss your needs first. Whether bailing someone out is the best thing to do for you and your family, we will do our best let you know. As such, the defendant may be released on O.R. (own recognizance), or they could get"cited out,' or they will have an impending court date which may change the bail process entirely."
"After 24 hours, the court can reduce bail for the defendant or they may be released. Why post bail just a few hours before this happens? We are in this to help you get through the bail process the best, most economical way possible. We set the highest ethical standards and stand by our commitment to our clients. We'll always discuss your options, prior to moving forward."
~ Robin and Nuri March, Owners/Agents
Our Promise To You
When you call us, we'll always keep our no-cost consultations with you private — period. Our licensed, professional agents are always respectful and discreet.
Your paperwork will be kept secure and strictly confidential at all times, so you'll never have to worry about a bail bond company logo or the defendant's custody information showing up on your work fax or company email without your prior knowledge.
We'll always work out the exact details before anything is ever done. You are our number one priority and our word is bond.