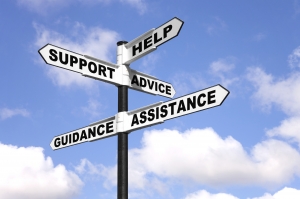 Professional Bail Bond Services
If someone you know has been arrested on California Criminal Charges, call a knowledgeable, professional bondsman who can answer your questions right away. Call us toll-free 877-422-4591.
We offer no cost information and professional bail bond services:
We understand that posting a bail bond for someone may be expensive and difficult for a family to afford. That's where we come in. We offer flexible payment plans to make paying for the bond easy and stress free, offering monthly or weekly payment plans, to help meet the budgetary requirements of you and your family.  We offer no interest payment plans, (OAC).
You'll never have to worry about any hidden fees, extra charges, or taxes. That's right, we offer zero interest financing. You'll always know exactly what you're paying for before signing any contract or application. We'll work with you every step of the way. Call us today to work out a specialized plan based upon your individual needs.
We Offer 20% Discounts For:
Active Union Members
Active Members of the U.S. Military
Senior Citizens 55 or Older
Those Who Have Retained Private Counsel
We can legally offer a 20% discount, (8% bond rate) for those who have retained private counsel, are active union members, active members of the US military, 55 or older or provide acceptable collateral.
We take all major credit and debit cards nationwide, which include Master Card, Visa, American Express and Discover.
You may also pay with cash, money order, direct bank deposit or bank wire.
Additionally, all personal and company checks are welcome here nationwide with no additional fees! (Subject to our check guarantee services.)
Our company provides fast, reliable service via the Internet. It's all part of our commitment to provide even faster service to anyone who's just received the "hard-hitting" news that a loved one, family member or friend has been arrested and has been brought into custody. You don't have to live in the city or the state for that matter, we work with clients all over the contiguous United States!
With one phone call, we can send you our easy application, by fax or email anytime of the day or night. Our application takes just a few minutes to complete and we can even walk you through the process over the phone. Your paperwork will be kept secure and strictly confidential at all times, so you'll never have to worry about a bail bond company logo or the defendant's custody information showing up on your work fax or company email without your prior knowledge.
Signature Bonds, Without the Need for Collateral:
Property signers and collateral, such as pink slips, are not always needed for every one of the bonds we write. We regularly write, "signature bonds," without the use of collateral. Ask our agents about all of your options and they will discuss the defendant's charges and let you know within minutes if you qualify.
Our caring, licensed agents will let you know the amount of the bail and discuss the bail process, so you are best prepared. We'll inform you of the timing of the completion of your friend or loved one's booking so the bond can be posted as quickly as possible with the jail. We want you to thoroughly understand the bail bond process, which is why will take the time to explain it to you.
We are professional bail bondsmen, fully licensed and compliant with the California Department of Insurance. You can trust we will handle your case with  knowledge, discretion and the utmost care.
We Offer Private, Discreet, No Cost Consultations. Period.
We take privacy and customer data security very seriously. When you call us, we'll always keep our no-cost consultations with you private — period. Our licensed, professional agents are always respectful and discreet. We provide personal bail service, 24 hours a day, 7 days a week.
We'll Come To You. Offering Personalized, Individualized Service:
Our professional agents are local to your area. Our company has been working with clients in California for many years. We can meet with you at any California jail, your office, home or one of our offices. Just let us know what works best for you. We have the expertise and knowledge to guide you through the legal system, and can process any defendant's bail bond from their arrest to release, quickly and privately. We never close and are open on all holidays for your convenience!
There are various levels of charges from misdemeanors to felonies, from State to Federal in California. Many of these charges we can post bail bonds for, if bail is granted for the defendant.
We Are Professional, Licensed, Bonded. Always Here For You!
We're proud members of the Better Business Bureau and are licensed by the California Department of Insurance.  We're members of the Professional Bail Agents of the United States (PBUS) and the California Bail Agents Association (CBAA). We're open 24 hours a day, 7 days a week. Read more about why choosing our company is right for your bail bond needs! Hablamos Español!
 Additionally:
Defendants can call us collect from any jail in California 24/7
We offer Fast Release By Credit Card!
We are Domestic Violence Charge Experts!
We Can offer 5% Down upon Your Approved Credit!
If you want to bail someone out of jail, choose us to help you. The bail bond process is a lot easier than you might think, and our consultations are always free of charge. A bail bondsman is available 24/7 to take your call at toll-free, 877-422-4591 or 877-4 BAIL 911.