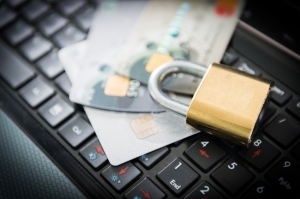 Embezzlement is covered under California Penal Code 503 PC and it basically states that embezzlement is the fraudulent taking of something that belongs to someone else which has been entrusted to you.
Most people have probably seen cases of embezzlement in movies and television where someone attempts to steal large sums of money from their workplace through trickery and deceit.
California's embezzlement law, though, is a lot broader than that, and there are a lot more ways to find yourself charged with violating 503 PC than attempting to defraud your company for millions of dollars.
Overview of Embezzlement Laws
As mentioned above, embezzlement involves taking property that belongs to someone else but has been entrusted to you. As a matter of fact, you don't even have to intend to keep the property in question indefinitely. For example, an individual who runs a rental car business (but does not own the cars he rents) lets his friends show up whenever they want and use the cars. The man has no intention of allowing his friends to keep the cars, but because they belong to the company and are entrusted in his care, he could be charged with embezzlement.
Another example is in the retail world. Most managers at mall boutiques are entrusted with the responsibility of making bank deposit every night containing the day's sales. If that employee were, instead, to keep the money and make no deposit, he or she could be charged with embezzlement.
Factors that Define Embezzlement
Embezzlement and theft are very similar crimes, but there are a few determining factors that will be taken into consideration when and if a prosecuting attorney chooses to charge an individual with embezzlement. Those factors are
Did the owner of the property in question explicitly entrust the individual with it's care?
Did the owner do it because he or she trusted the individual to take care of the property?
Did the individual fraudulently use or keep the property?
And lastly, did the individual specifically intend to deprive the owner of its use?
The first factor on the list above is one of the most important when it comes to the difference between embezzlement and theft or burglary. There must be solid evidence that the relationship of trust existed in order for someone to be guilty of embezzlement. That's why embezzlement is so often used in cases where an employee steals from their work or their boss. When someone hires someone else and relies on them to take care of financial transactions or property, it's often easier to prove that there was a relationship of trust. If, for example, an individual were to lend his car to his cousin, who then turns around and sells the car for profit, it will be much harder to prove the relationship of trust between the two individuals.
Penalties
Penalties for embezzlement convictions will depend greatly upon the value of the item(s) in question. Those who are guilty of embezzling something with a value of $950 or greater can be charged with Grand Theft Embezzlement, which can be leveled as either a misdemeanor or a felony. Misdemeanor charges carry possible sentences of summary probation, and/or up to 1 year in jail and/or up to $1,000 in fines. Felony charges include possible penalties of 16 months to 3 years in state prison and up to $10,000 in fines.
If the loss to the victim is very high, it's possible for someone convicted of felony Grand Theft Embezzlement to be sentenced to an additional and consecutive sentence of 1-4 years in state prison.
If the value of the item(s) stolen amount to less than $950, it is known as Petty Embezzlement and carries a possible sentence of summary probation, up to 6 months in county jail and/or up to $1,000 in fines.
If you would like additional information on embezzlement charges, our offices are open 24 hours a day, 7 days a week. We can be reached at 877-422-4591.
The Bail Bond Process
If you know someone who has been arrested and taken into custody on embezzlement charges, we can help. When you call, you will speak immediately with a licensed, professional bail bondsman who can help locate your friend or loved one within the system and verify their eligibility for bail. Once that's been established, you must fill out some short bail bond application forms and sign the indemnitor's agreement. Once complete we will dispatch an agent to the jail and your friend or loved one will be released a few hours later.
If you're not in the area, or are unable to meet with us to fill out the forms, we're more than happy to handle the entire bail bond application process from start to finish via phone, fax or email. Whatever works best for you works best for us.
What is an Indemnitor?
The indemnitor is the signer of the bail bond. When you bail someone out of jail, that person is still obligated to attend all of their court dates associated with their case. If they do so, then nothing happens to the indemnitor regardless of the trial's outcome. However, if the individual chooses to skip bail and not attend their court date(s), then it is the signer of the bail bond who will be responsible for paying the full amount of bail to the court.
Bail Bond Payment Options
Most of our clients choose to pay via debit/credit card, of which we accept Visa, Master Card, American Express and Discover. However, we're also happy to accept cash, checks, money orders, bank account transfer and money wire. If you'd like to finance your bail bond, we provide several payment options that are designed to fit most any budget.
For additional information, or to get the bail bond application process started right away, feel free to call and speak with a bail bondsman any time at 877-422-4591. We know times like this are stressful, and we're here to help.