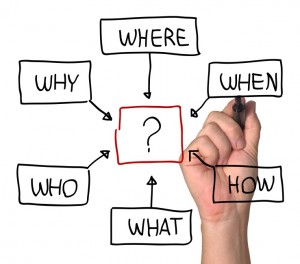 Whenever a person is arrested and taken to any jail located throughout California, their sudden arrest can be a traumatic situation for everyone involved. Many will open a phone book, but we bet that most people these days will sit at their computer and search for a bail bond online.
With so many agencies to choose from, the Internet is a great tool to help conduct detailed research to help find an honest, experienced, and local bail bond company. A few ways to research this is to make sure their license is current and in good standing at the California Department of Insurance, that they are members of the Better Business Bureau or local Chamber of Commerce, and that they are located relatively close to the jail so they can quickly service your needs.
Thankfully, the Internet has made such a huge impact on our lives that most services these days offer fast and convenient service via the Internet. In fact, one of the best ways for easy, fast and discreet service is to contact SCV Bail Bonds via the Internet.
Most people are unsure of what hiring a bail bondsman entails. Some are even more are afraid of having to drive directly to a jail. This situation can be made even more traumatic if the arrest happens in the middle of the night, which many arrests do. We understand the anxiety of having to put together all of the details of a bail bond, and further, having their family member or friend remain in custody any longer than they have to.
When you contact SCV Bail Bonds online or via phone, we can quickly work together with you to get the bail bond process initiated from the privacy and convenience of your own home or office. We can work with you whether you are in another part of the country, or right in town. Contracting us over the phone or online is easy and fast.
Once we've discussed the details of the bond, we will work quickly to get the necessary forms in your hands via email or fax. You can even download the bail forms from our website. Once that's complete, we'll work diligently for their release, before they are transferred from a smaller station jail to one of the larger County jails. Unfortunately if this happens, the wait time to have them bailed out can sometimes take longer than 24 hours.
SCV Bail Bonds employs a skilled team of licensed and caring bail bond professionals who can help you deal with the details and have the defendant released, fast. Providing bail means they can return home to their daily routine until their arraignment. This will also give them additional time to hire an attorney or legal assistance or take care of job, school or family responsibilities.
We are open 24 hours, weekends and holidays and offer fast approval and great payment plans with home-ownership, good credit and/or steady employment. Best of all, our consultation is always free.
For added convenience, we can email or fax our fast and easy application to you anytime of the day or night. We can even deliver it to you in person or you can download the application right from our website. Let us know what is most convenient for you.
You can talk live, right now with a licensed, professional SCV Bail Bond agent 24/7 by calling our nationwide, toll free number at 877-422-4591 or locally at 661-299-BAIL (2245).
We're always available to take your phone calls, and you'll speak to a friendly, professional bail bondsman who understands what you are going through and will work with you step-by-step from arrest to release.