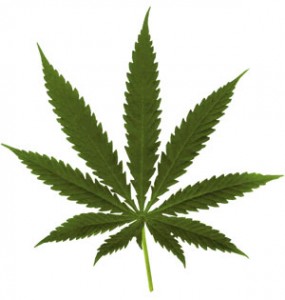 California Health and Safety Code 11357 HS
If a friend or loved one has been arrested and charged with possession of marijuana in the State of California, it can be a pretty traumatic experience for everyone involved.
Luckily, SCV Bail Bonds has years of experience in dealing with law enforcement and is capable of helping you through this difficult time.
Once you give us a call, a licensed, professional bail bondsman will quickly answer any and all questions you may have and help put your mind at ease.
We're available toll-free, nationwide 24 hours a day at 877-422-4591, 877 4 BAIL 911. Or contact us at one of the local numbers closest to you!
According to California Health and Safety Code 11357 HS, the possession of marijuana for personal use is prohibited. Depending on the nature of the possession, an individual can be charged with violating one or more of California's Health and Safety Codes pertaining to marijuana.
In order to be charged with violating California Health and Safety Code 11357 HS, a few criteria must be proven by prosecutors, including:
An individual actually possessed marijuana
Said individual was aware that he or she possessed it
That they knew it was prohibited
That it existed in sufficient amount to be used as a drug
Penalties and Charges for Possession of Marijuana
Like many of California's Penal Codes, the circumstances of the arrest will play a large role in how serious an offense an individual is charged with. For instance, possession of less than one ounce (28.5g) of marijuana will result in an infraction with a maximum fine of $100.
This penalty will be made greater, though, should an individual over the age of 18 be found with less than one ounce of marijuana in their possession while on school grounds, while classes are in session. The resulting penalty will be upgraded to a misdemeanor, as opposed to an infraction, and will carry with it a maximum of 10 days in jail and a maximum fine of $500.
Should an individual be convicted of possessing more than one ounce of marijuana, they can face a total of 6 months in county jail and a maximum fine of $500.
The above charges and possible sentences pertain strictly to possession of marijuana for personal use. In the case of possession of any amount of concentrated cannabis, then the charge is upgraded once more and could result in a felony with a sentence of 2 to 3 years in state prison. If the charge remains a misdemeanor, though, the sentence could be up to 1 year in county jail and a fine of $500.
Prop 36 – Drug Diversion Program
Convictions under 11357 HS do have an alternative sentencing option, however. The offense qualifies for California's Prop 36, "Drug Diversion" program that allows those charged with non-violent drug possession offenses to forgo traditional sentencing and instead participate in drug rehabilitation. Successful rehab participants will usually have their drug charges dismissed after the program's completion.
Bailing Someone Out
Odds are, it's a lot easier than you might think to bail someone out of jail. It all begins with calling us and providing the defendant's name, birth date and the date and time of arrest.
After that, we will locate your friend or loved one and verify their eligibility for bail. Once this has been established, there will be a few short bail bond application forms which will need to be filled out and signed by you. Then, once everything has been completed, one of out bail agents will be dispatched to the jail where your friend or loved one is located to post the bond.
Paying for a Bail Bond
We accept major credit/debit cards including: Visa, American Express, Discover, and Master Card. We also take checks, cash, money order, money wire and bank account transfer. For those who wish to finance their bail bond, we have a variety of creative payment options designed to fit most any budget.
If you have additional questions about possession of marijuana charges in California, feel free to call us any time. A friendly, knowledgeable bail bondsman is ready to take your call any time of day or night at 877-422-4591. Remember, 877-4 BAIL 911.