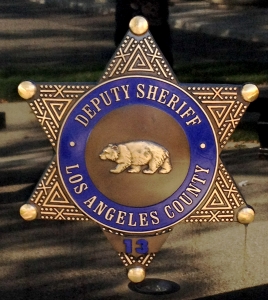 A phone scam targeting Los Angeles residents has been reported recently, and it's a scary one. It begins with a scammer contacting their victim by phone and impersonating an LASD employee.
The victim is then told that there is an outstanding warrant for their arrest, usually for not showing up for jury duty. After that, the victim is told that they will be picked up and arrested if they don't pay a certain amount of money in restitution. They're instructed to provide payment by purchasing a prepaid card, like GreenDot, or a money order and send that to pay the fine.
First off, the Los Angeles Sheriff's Department will never call someone and demand payment for anything, ever.
If they actually have a warrant out for someone's arrest, they will execute that warrant by arresting the individual, not by soliciting some form of fine.
Second, sheriff's deputies do not make house calls to collect fines, fees, or any other penalties. Lastly, when an individual does owe money for some reason, the LASD will never ask for it in the form of a money order, gift card or wire transfer. Fines can be paid at a county courthouse, online (through the court website), by phone or through the mail by check.
If you ever receive a phone call from someone soliciting payment for something, whether they claim to be law enforcement personnel, a bill collector, or anyone else, you can always ask to have a bill mailed to you. Never give anyone personal information or submit a payment via some untraceable source (such as money orders, wire transfers or gift cards).