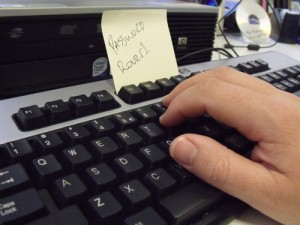 California Penal Code 484-502.9
Describes the legal definition of fraud in the State of California.
As new technologies emerge, people will often find a way of adapting that technology to do something illegal. Such has been the case with the advent and proliferation of the internet into millions of households worldwide.
Cyber crimes are typically cases of fraud, and there are several different types such as: "phishing" (using the internet to obtain personal information like social security numbers), accessing a computer (or the data held therein) without permission and fraudulent schemes (scams).
Punishment for Cyber Crime
Depending on what type of internet fraud is committed, the crime can be prosecuted at the State or Federal level. In order for a cyber crime to be prosecuted at the Federal level, the prosecutor must show: the accused had a plan to commit the crime, that they specifically intended to defraud someone, and that they used electronic means (often emails) in order to carry out the crime.
If convicted of fraud at the Federal level, sentencing can include fines, up to 20 years in Federal Prison or both.
If you know someone who has been arrested and taken into custody on Cyber Crimes charges, we can help. A licensed bail bondsman is available now to take your call and answer any questions you have, and guide you through the bail bond application process. Call us today at 877-422-4591.
Our Bail Service
SCV Bail Bonds is equipped to handle all bail amounts and charges in Southern California, with a specialty in Credit Card Fraud and DUI Charges. We offer fast, accurate information and will walk you through the bail bond application process in-person, over the phone or even by fax or email. It is our duty and our pleasure to make the process as easy for you as possible.
What Does Our Bail Agency Need?
Once you contact us, we will ask a few short questions to get things going. The most important details are the correct spelling of the arrestee's name, their date of birth, and when they were arrested. After that, the appropriate forms will be filled out.
Once the bail bond has been approved, a few forms will need to be signed and the process is complete. All of the relevant forms are short and easy to understand, and we offer no-cost bail consultations to anyone who is in need of information.
How Much Does Bail Cost?
Bail amounts vary depending on the charges and the bail schedule of each individual county. Bail is set for those who are eligible once booking and processing is complete.
Booking and processing is the procedure in which photographs and fingerprints are taken and a background check is conducted. In California, the cost of a bail bond is set at 10% of the total bail amount. So, if the total amount of bail is $15,000, then the cost of a bail bond will be $1,500.
Payment Options
Major credit/debit cards including Visa, American Express, Master Card and Discover are accepted. Most clients prefer to pay via this method due to its ease, however we do accept alternative payment options such as cash, check, money order, money wire, and bank account transfer. We also offer a variety of creative financing options designed to fit just about every budget.
For more information on Cyber Crime Charge bail bonds, call us any time. A licensed, friendly bail bondsman stands ready 24/7 365 days a year to take your call and help you through this difficult time. We can be reached at 877-422-4591.