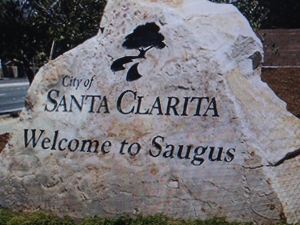 If you know someone who has been arrested in Saugus, they will be transported to the Santa Clarita Jail which is located at the Santa Clarita Sheriff's Station. We are local to Saugus and our licensed agents can help you professionally, efficiently and best of all, quickly.
We can explain the bail process to you, then get working on the compiling the necessary information required for the bond. Within minutes we can get you the paperwork by email or fax.  Best yet, we can meet with you directly at the jail, your home or office. Our office is centrally located in the heart of Santa Clarita. Let us know what works best for you.
Call us and speak with a knowledgeable, caring bondsman for details on someone arrested Saugus. We'll be happy to answer your questions at 661-299-BAIL (2245).
Santa Clarita Sheriff's Station and Jail Information
Santa Clarita Valley Sheriff Station
26201 Golden Valley Road
Santa Clarita, CA 91350
Station/Jail: (661) 260-4000
24 Hour Saugus Bail Bond Info: 661-299-2245
Santa Clarita Jail Inmate Information 
The good news is, the Santa Clarita Station Jail is small and efficient. Therefore, the booking of an arrestee can be completed in approximately one hour. Once a person has been booked into the system, (fingerprints, photographs, background checks), bail can be posted at this jail 24/7.
The key is to post it quickly, before the defendant is transferred to a larger jail where the wait time can be much longer for their release.
Fortunately, at SCV Bail Bonds, we are very familiar with the inner workings of this jail, therefore we can post bail fast. Our bondsmen are licensed, compassionate, discreet and honest.
We firmly believe in the right to bail so that a defendant can come home to their family and continue their daily routine. Bailing a person out of jail also gives them the time they need to consult with an attorney and prepare themselves for their day in court.
We are on call 24 hours a day and 7 days a week – including weekends and holidays. An SCV bail agent can meet you anywhere you like (home, office, jail, etc.), to walk you through our paperwork (which can be completed in just five minutes).
Flexible Payment Arrangements
We also have the capability of sending you our bail application by fax and/or email if you prefer. We accept all major credit cards and/or cash and checks. We can also set up a flexible payment arrangement with your good credit or home ownership. It just takes a few moments over the phone with one of our agents to qualify.
Once the paperwork is complete, one of agents will post the bond at the jail and you, your friend or loved one will be free to go until your court date. It's just that simple!
A Saugus bondsman is available for you 24 hours a day. Best of all, we can come to you within 30 minutes! Just call us locally at 661-299-BAIL (2245) or toll-free 877-4 BAIL 911 (877-422-4591).
[/fusion_builder_column][/fusion_builder_row][/fusion_builder_container]