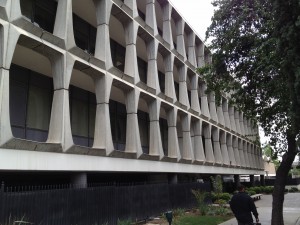 If a friend or loved one has been arrested in Van Nuys, and you're concerned about trying to locate them at the Van Nuys jail, we recommend calling us before driving down there.
Parking around or near the Van Nuys Jail is almost impossible to find, and you could end up being illegally approached by unscrupulous bail agents, which can just add to your stress.
The Van Nuys Jail is one of the largest jails in LA County and bail can be posted there 24/7, but more often than not, it can take many hours to book and process an arrestee at this busy facility.
The professional bondsman at SCV Bail Bonds have the capability of running an online search while your on the phone. They can let you know the status of anyone who has been arrested and jailed in Van Nuys.
They will also let you know what the charges are, their bail amount and their booking information. 24 hour consultations are always offered at no cost to you.
A professional, licensed bondsman is available 24/7 to help you. Please call SCV Bail Bonds at 818-900-2245 or toll-free 877-422-4591 anytime for additional information for the Van Nuys Jail.
Van Nuys Jail and Station Information

The Van Nuys Jail
14510 Erwin Street
Van Nuys, CA 91411
Inmate Information: 818-374-9645
24 Hour Van Nuys Bail Bond Info: 818-900-2245
Van Nuys Jail Inmate Locator
Van Nuys Police Station
(Valley Jail Section)
6240 Sylmar Ave.
Van Nuys, CA 91401
Non Emergency: 818-374-9500
Impounded Vehicle Info.: 818-782-1996
Jail visiting Hours are 7 days a week, from 10:00 a.m. to 3:00 p.m.
The Van Nuys Community Police Station is under the jurisdiction of the Valley Bureau and provides police services to the Sherman Oaks and Van Nuys neighborhoods, which is an area of approximately 30 square miles with over 325,000 residents.  If your friend or family member has been arrested in these areas, it is highly likely they will be transported to the Van Nuys Jail.
Easy Bail Application
Our SCV Bail Bond application is easy for you read, understand and fill out. We can send it to you quickly and easily by fax or email. Further, you can download it from our website, or we can deliver it personally at your home, office or directly at the jail, prior to posting bail.
Rates for Bail in Van Nuys
In California, rate for a bond is 10% of a total bail amount. So, if bail is set at $10,000, the cost of a bail bond will be no more than $1,000. We never include any interest or fees when you work with us.
SCV Bail Bonds is one company that cares enough about its clients to make these exceptions. Some of them are: Those that are represented by a private attorney, active Union Members, active Military personnel and Veterans, as well as AARP members.
We are considered to be one of the most reliable and honest bail bond companies for your Van Nuys jail bail bonds.
Call anytime for information about someone in custody at the Van Nuys Jail, at 818-900-2245 or toll-free 877-422-4591 or for your no-cost bail consultation. We're ready to help you.