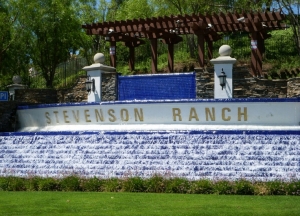 Sometimes, people make mistakes in Stevenson Ranch – mistakes that can lead to their arrest.  Perhaps you found us today because someone you know has been arrested in Stevenson Ranch and you're not sure what to do next.
If you're looking for assistance with a bail bond, you've come to the right place. At SCV Bail Bonds, we take every bond personally and will give as much time as you need to explain the bail process over the phone. We can also meet with you in person, at your home, office, or directly at the jail to secure the defendant's release.
Rest assured you'll speak with an expert bail bondsman who knows and understands the legal system and jail in Santa Clarita. They'll work their hardest to procure the fastest release of the of  your friend, family member or loved one.
For additional bail, booking or arrest information for an arrestee in Stevenson Ranch, call us locally at 661-299-BAIL (2245).
Santa Clarita Sheriff's Station and Jail Information
Santa Clarita Valley Sheriff Station
26201 Golden Valley Road
Santa Clarita, CA 91350
Station/Jail: (661) 260-4000
24 Hour Santa Clarita Bail Bond Info: 661-299-2245
Santa Clarita Jail Inmate Information 
Anyone who is arrested in the Stevenson Ranch area will usually be transported to the Santa Clarita Sheriff's Station Jail for booking and processing. The booking process will include fingerprints, photographs or mug shots, and a nation wide background check will be conducted.
The Santa Clarita Station has a small, on-site jail, therefore, the booking process usually takes under one hour to complete. Once that person's information is in a computer system, bail can be posted there 24/7.
However, it's best to do so quickly, before the defendant is transferred to a much larger jail, like Twin Towers, or Lynwood for women. If this happens, it can take as long as 24 hours to bail them out.
Bail Explained
Under the law, there is a period of time before a defendant's required court appearance. During this time, the defendant can either remain in jail, or pay to be released via bail if it is offered to them.  The bail amount set for each defendant's case is set by the courts. Judges consult a document in their County called a "bail schedule" in order to establish an amount upon which a person may be released from custody prior to his/her appearance in court.
How high or low this bail amount will be depends on the severity of the crime and public security. Bail can be paid by anyone directly to the jail, but only a licensed bail bondsman is allowed to take premiums — that is, 10% of the total bail amount from clients.
If you do not wish to use a bail bondsman, you can also do what is called a "cash bail" and pay the entire bail amount to the clerk at the jail. This amount will be returned at the completion of the case. The 10% you pay a bail bondsman is not refundable.
Almost anyone who is arrested has the right to post bail, unless their crime is a very serious one. However, if the defendant misses his or her court date, they will lose their right to bail and may be arrested again. Fortunately, most problems like this can be resolved with a phone call to the bondsman.
Our SCV bail agents are on call 24/7 to assist in bailing your friend, loved one or family member arrested in Stevenson Ranch and anywhere throughout the Los Angeles County. We'll walk you through the bail process step-by-step.
It is our goal to provide you with the fastest, most reliable bail service. Call and see why choosing SCV Bail Bonds can make such a difference.
A Stevenson Ranch bondsman can come to you within minutes! Just call us locally at 661-299-2245 or toll-free 877-422-4591.