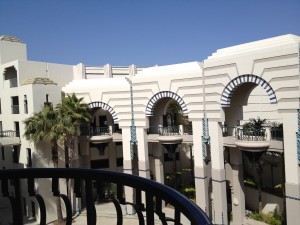 If you found us because someone you know has been arrested in Beverly Hills or the surrounding areas, you've come to the right website.
We can help get your friend, family member or loved one out of the Beverly Hills Jail quickly and professionally, before they are transferred to another facility.
At the Beverly Hills Jail, bail can be posted from 6:00 a.m. until 12:00 a.m.  Defendants will typically be held there for two days on a Felony charge or one day on a Misdemeanor charge. If they are not bailed out, they will be transferred to the IRC or (Inmate Reception Center) at the Twin Towers downtown jail.
If they are transferred to IRC, it will take much longer for their release; up to 24 hours in many cases. If it's a woman who's been arrested, she would be transferred to the Lynwood Jail facility.
Our application process is easy and fast.  You won't have to plow through numerous pages of incomprehensible legalese in order to fill it out. We can always send it to you within minutes by fax or email. Additionally, one of our licensed, professional agents can meet with you in person. It's up to you, so let us know your needs.
Please call SCV Bail Bonds for additional information on someone in custody at the Beverly Hills Jail 24/7, locally at 310-782-2245 or toll-free, 1-877-422-4591.
Beverly Hills Police Department and Jail Information
Beverly Hills Jail
464 North Rexford Drive
Beverly Hills, CA 90210-4873
(310) 550-4951
Inmate Info. (310) 285-2187
24 Hour Beverly Hills Bail Bond Info: 310-782-2245
Beverly Hills Jail Inmate Finder
Beverly Hills Police Department
(310) 550-4951
If you are planning to visit an inmate at the Beverly Hills Jail, it is best to adhere to all visiting rules and regulations. Visiting hours are from 10:00 a.m. to 11:30 a.m. on a daily basis.
Adults (18 years and older) must present a valid picture ID
Those visitors less than 18 years of age must be accompanied by an adult.
Bail bondsman, attorneys and members of the clergy may visit at any time.
The Beverly Hills Police Department provides superior law enforcement service, and makes the community a safe place for people to live, work and visit. The Beverly Hills P.D. is responsible for safeguarding the lives and property of residents and is a leader in early response times. The Beverly Hills PD has earned the trust of the public via efficient and impartial police service.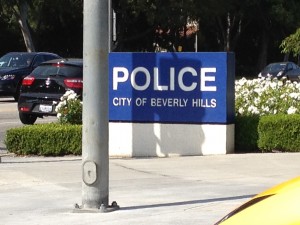 Beverly Hills Superior Courthouse West District
9355 Burton Way
Beverly Hills, CA 90210
(310) 288-1309
Bail Percentage
In California, the cost of a bail bond is set at 10% of the total bail amount. So, if the total amount of bail is $15,000, then the cost of a bail bond will be $1,500. That's it. No additional interest or fees are ever charged.
We take all major credit cards, cash and direct deposit for payment. We can even set up a flexible payment plan for those who qualify. Call an agent today for further details. They're always happy to help.
See our bail FAQ's page for more information.
Bail Bonds in Beverly Hills
Despite its ritzy reputation, people get arrested in Beverly Hills for a variety of reasons every day. If someone you know and care about has gotten into trouble with the law in Beverly Hills, you owe it to them to call us first.
We have caring, licensed and experienced bail bondsmen to help with Beverly Hills Jail Bail Bonds, who can assist you 24/7. And, if you call us from another part of California, or another state all-together that's okay, we can still help you.
Please call SCV Bail Bonds locally at 310-782-2245 or toll free at 1-877-422-4591 . We answer all your bail questions in Beverly Hills free of charge. Call today for a consultation.