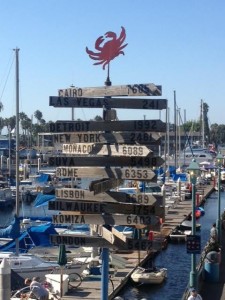 If someone you care for has been arrested in any of the South Bay Areas of Los Angeles, we can quickly and professionally assist you with any questions you have about The South Bay bail bonds process.
Local Agents to South Bay Areas
Our professional agents are local to the South Bay area and our company has been working with clients in the Los Angeles area for many years. We can meet with you at any jail, office or home. Just let us know what works best for you.
We have the expertise and knowledge to guide you through the legal system, and can process any defendant's bail bond from their arrest to release, quickly and privately.
Call us Now for The Fastest, Local Service At 310-782-BAIL (2245)
Just a few of the Bail Bond services we offer in the South Bay:
Easy Payment and Financing Options
Signature Bonds
We'll Come to You
Fast Bail by Phone, Email or Fax
No Collateral Bail Options
Local Agents to the South Bay Los Angeles Areas
South Bay Jail Experts
24 Hour Service, Including Holidays!
It's easier than you think. Just call and speak with one of our caring, 24/7 local agents, and they will quickly provide you with all booking and jail information regarding your friend, family member or loved one.
They'll get working with you to provide the fastest release from custody from any jail in the South Bay Los Angeles region and beyond.
Call us locally at 310-782-BAIL (2245) or toll free 877-422-4591 to get the bail bond process started.
South Bay – Los Angeles Area Jails
Avalon/Catalina Island Jail
310-510-0174
Beverly Hills Jail
(310) 285-2187
Carson Station Jail
(310) 830-1123
Compton Sheriff's Station Jail
(310) 605-6500
Culver City Jail
(310) 837-1211
Gardena Jail
(310) 217-9670
Harbor Station Jail
Weekend Bookings Only
Main: 310-726-7999
Hawthorne Jail 
(310) 675-4443
Hermosa Beach Jail
(310) 318-0234
Inglewood Jail
(310) 412-5211
Lawndale Jail
(310) 219-2750
Long Beach Jail
(562) 431-2255
Lynwood Jail / CRDF for Women
(323) 357-5100
Manhattan Beach Jail
(310) 275-6465
Maywood Jail
(323) 264-4151
Marina Del Rey Station Jail
Main: (310) 823-7762
Pacific Division Jail
Main Phone: 310-482-6488
Redondo Beach Jail
(310) 318-2477
Santa Monica Jail
(310) 458-8482
South Gate Jail
(323) 563-9500
Torrance Jail
(310) 320-5631
Vernon Jail
(323) 587-5171
Whittier Jail
(562) 945-8290
West Hollywood Jail
Main: 310-855-8850
77th Street Jail
Main: 213-473-9308 or (213)-485-4164
South Bay Court Information
Those arrested in any of the South Bay areas, will generally need to be seen in court at the Torrance Courthouse:
Torrance Courthouse
Southwest District
825 Maple Ave.
Torrance, CA 90503
Criminal Court: (310) 222-6506
Booking and Processing
Booking and Processing of the defendant is the procedure in which fingerprints and photographs are taken and a background check is conducted. It is the same for  those arrested in the South Bay areas. Once complete, bail will be set for an inmate if they are eligible.
Once bail has been set, they will be able to either be bailed out of jail, or will be transferred to one of the larger holding facilities such as Twin Towers jail for men or Lynwood jail for women.
The Bail Bond Process
The entire process will begin by giving us a call and speaking directly with a friendly, knowledgeable bail bondsman. We will ask you a few short questions such as: the name and birth date of the defendant, as well as the date and time of arrest and where they are currently located. If not all of this information is available to you, no worries, we can still find this information for you.
After the inmate has been located and their eligibility for bail is verified, there will be a few simple application forms and the bail contract to fill out and sign. A bail agent will be dispatched to the jail location where your friend or loved one is being held to post the bond.
The Cost of a Bail Bond
In California, the cost of a bail bond is set at 10% of the total bail amount. So, if the total amount of bail is $15,000, then the cost of a bail bond will be $1,500. However, amount of bail set in California can vary depending on the severity and number of crimes the individual is charged with.
We provide several flexible payment options for those who would like to finance their bail bond, and accept major credit/debit cards including: Visa, Master Card, American Express and Discover, as well as cash, business or personal check, money order, money wire and bank account transfer. You may also qualify for an 8% bond.
 Other Areas / Places of Interest We Service in The South Bay:
Belmont Shore
Bellflower
Bell
El Segundo
Harbor City
King Harbor / Redondo Beach
Lakewood
Long Beach Airport
Lomita
Newport
North Long Beach
Palos Verdes Estates
Paramount
Rancho Palos Verdes
Rolling Hills
San Pedro
Santa Monica College
Santa Monica Pier
Signal Hill
Seal Beach
Surfside
Sunset Beach
Terminal Island
Third Street Promenade
The Strand / Manhattan Beach
Westchester
Wilmington
Why Choose Us
We're proud members of The California Bail Agents Association (CBAA) and The Professional Bail Agents of the United States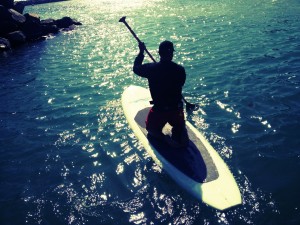 (PBUS). We're also accredited members of the Better Business Bureau.
On top of taking many forms of payments, such as credit cards, checks (upon prior approval), and cash, we also offer creative payment plans to suit any family's budgetary needs.
It's easy to qualify, just give a call to one of our helpful agents to find out more information.
If you don't know where to start, be assured a trusted professional will take the time to walk you step-by-step through the process, first, by asking just a few questions about the person who has been arrested.
Call us 24 hours a day locally at (310) 782-BAIL (2245) or toll free, 877-422-4591.
For your South Bay Bail Bonds, see why choosing the right agency can make all the difference to you.