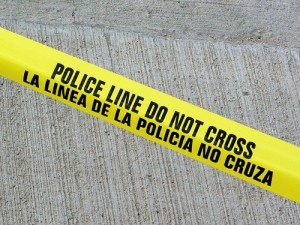 You may have heard about Jeffrey Elvington of Saugus, who was arrested multiple times for allegedly scamming women out of money and stealing their credit cards. On his recent arrest, he was charged with violating probation, grand theft and burglary. A San Fernando judge allowed Elvington to plead guilty to the lesser of the two charges in exchange for the greater charge being dropped.
Elvington allegedly met women on dating websites and, during dates, would steal their credit cards and attempt to scam them out of money. On one such date he got a hold of one of his victim's credit cards and used it to pay for dinner right in front of her.
He will now be serving two years in California state prison for his crimes.
On another note, a suspect has been apprehended in the recent road rage stabbing in Newhall. Daniel Constantino, a 20 year old resident of Canyon Country, is suspected of taking part in the stabbing that occurred on September 15th.
According to reports, the victim parked his car on Newhall Ave. near the Canyon Crest apartment building and, shortly thereafter, Constantino an unidentified passenger collided with the victim's parked car. One of the suspects in Constantino's car approached the driver's side of the victim's vehicle and stabbed the driver.
Constantino is being held without bail at the Santa Clarita Valley Sheriff Station Jail and is to be charged with attempted murder.