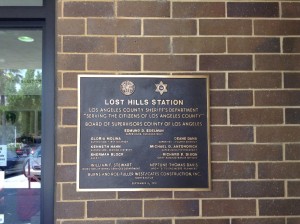 At the end of September, LASD deputies performed a crosswalk safety operation on the 22500 block of Pacific Coast Highway in Malibu, California.
The operation involved Sheriff's deputies watching a clearly marked crosswalk on PCH and issuing citations to motorists who failed to yield to pedestrians in a clearly marked crosswalk.
Sgt. Philip Brooks of the Lost Hills/Malibu Sheriff Station said that they had received a lot of complaints about "near-misses" from pedestrians in Malibu crosswalks.
That lead to the Sheriff's Department plan to perform the operation and cite drivers who failed to yield. He went on to state that, this year alone, there had been 3 fatal traffic collisions on PCH in Malibu.
The operation was a resounding success, as 121 citations were issued to drivers, with 110 of those being to drivers who failed to yield to pedestrians who were clearly in a marked crosswalk. 5 of those citations were issued to drivers who passed a vehicle already stopped to yield the right of way to a pedestrian, a more serious offense.
The Sheriff's Department's goal is to increase awareness of pedestrians to the drivers in Malibu. Sgt. Brooks stated that, what they would like to see are push-button crosswalk signals that change the light from green to red, notifying motorists that they need to stop so that pedestrians can cross.
Currently, the system of flashing lights does not garner enough attention from drivers.
The citations issued were infractions that carried minor fines as penalties. However, it's nice to know that the LASD is aware of the pedestrian's PCH plight and is working toward a solution to see crosswalk safety enforced in Malibu.