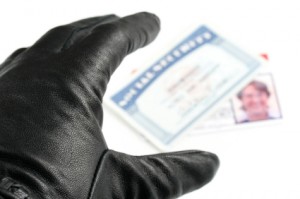 During the Holiday season, when people shop either online or at the store, they tend to use their credit/debit cards.
With this years' "Black Friday" and "Cyber Monday" on December 2nd, already upon us, identity thieves will be upping their game in order to get a hold of people's credit card information and run up a hefty bill via credit card fraud.
According to reports, 15 million people a year fall victim to identity theft all across the country. Here are a few tips from law enforcement on how to keep yourself safer and become a less likely target for identity thieves:
Hang on to your receipts. Clerks will often ask if you want to have the receipt put in the bag, where they can easily fall out. Instead, opt to carry the receipt in your pocket or wallet.
If you pay for something with a check, make sure the clerk doesn't write your social security number on the back of it. Also, use a gel-ink pen instead of the regular ballpoint variety. Gel ink gets deep into the fibers of the check and cannot be cleaned off as easy as regular ink.
If you shop online, make sure you only use wireless connections that are secured by a password.
Use a credit card instead of a debit card. Debit cards give identity thieves access to your bank accounts whereas credit cards do not.
Check your bank statements and credit card bills carefully. Make sure you know where and when each purchase was made. If you discover anything suspicious, notify your bank and/or credit card company immediately.
Ultimately, your safety is up to you. Identity theft is one of the fastest growing crimes in the country, and the damage that can be done is significant. If you want more information on the subject, speak with your local law enforcement agency, the LAPD, or your bank.