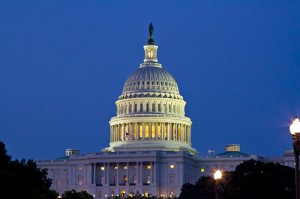 There has been a drunken driving threshold change recommended in Washington this week that would change the legal blood alcohol limit of .08 to .05.
In other countries, this lower limit has proven effective in reducing the amount of DUI related deaths. The new limit would be the equivalent of about 1 drink for a 120lb woman and two for a 160lb man.
To be clear, "a drink" is defined as 12 ounces of beer, 4 ounces of wine, or 1 ounce of 80 proof alcohol in the majority of studies.
The limit of .05% BAC has, in ten years, lowered the number of alcohol related deaths on Europe's highways by half. However, a blood alcohol level of .01 has been associated with impaired driving, and even one at .05 has been involved in significantly increasing the risk of a fatal automobile accident.
NTSB officials are interested in changing the laws because they feel that every death related to alcohol is a preventable one. Because of this, alcohol-related deaths are not viewed as accidents, but instead they are regarded as crimes.
Changing the DUI threshold isn't easy, and will undoubtedly meet stiff resistance from the states. Not only that, but the alcohol industry will more than likely lobby heavily against any changes.