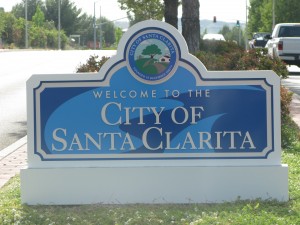 The Santa Clarita Valley Sheriff's Department has created a new Crime Prevention Unit (CPU) in the valley. In this age of cutbacks, this is welcome news to the city.  The unit's creation is a joint effort by the city of Santa Clarita and Los Angeles County, with Santa Clarita Sheriff's, Captain Paul Becker spearheading its development.
The Santa Clarita Valley Sheriff's Station serves roughly 50 square-miles of city along with 600 square-miles of LA County, all in all protecting than 300,000 residents.  It has the 4th largest population in Southern California, so the task was truly a daunting one. But Captain Becker believed that because of our community's size, compartmentalizing law enforcement research and services was essential.  His reasoning?  It will be easier for his staff to identify crime trends and offenders, so police can be deployed in a more efficient, effective and faster manner.
Captain Becker's station receives around 55,000 calls and must process 20,000 crime reports a year.  Collecting the critical details needed to solve crimes has often been 'lost in the sauce,' so to speak, while these cases were shuffled through an erratic system.  The new CPU changed all that.  It was launched in July 2011 and it is the first of its kind in any of the Los Angeles County Sheriff's stations. Zone leaders and crime analysts can now access the latest technology platforms, satellite imagery, GPS tracking systems, live camera monitoring devices, software .
To get the Santa Clarita Valley Sheriff's New Crime Prevention Unit program up and running, Captain Becker has worked with Geographic Information System (GIS) Specialists to identify and map eight, color-coded Crime Prevention Zones encompassing the entire Santa Clarita Valley. Putting such geographical boundaries and identifiers in place allows officers and crime researchers to study every element of a crime, identify and dissect trends and direct personal to scenes quickly. The Crime Prevention Unit has adopted as its motto: Information is Power!
A Deputy Sheriff Crime Prevention Team Leader scrutinizes all the crime within their zone on a daily basis.  They use state-of-the-art gadgets, like real-time crime data tracking, maps and electronically generated analysis reports, tailored just for them.  The maps, which employ Grid Wall technology, is particularly interesting. They are laid out in a bullpen so deputies and investigators can discuss the patterns they see and generate ideas.  The new CPU still uses standard elements like crime files and tip databases, but when all of this is put into play, and big details are mixed in with small, it's like having access to a virtual gaming environment.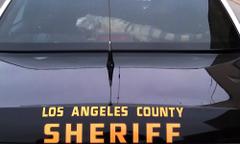 Once the zone leaders have completed their analyses they conduct operations and share both information and resources with their counterparts – whatever it takes to get the crime solved. Thanks to the CPU, SCV has seen a dramatic decrease in the time it takes to solve a crime and a dramatic increase in preventing it.
Captain Becker's plans for the CPU's future include video conferencing systems and integrated recorded messages that officers can access with the touch of a button, even when the zone leader is not on duty.
Contact a Santa Clarita Valley CPU Zone leader:
Zone 1 – Gorman Area
Zone Leaders
Deputy John DeYoung – jtdeyoun@lasd.org
Deputy Gerry Newbold – gwnewbol@lasd.org
(661) 799-5801
Zone 2 – Castaic Val Verde Areas
Zone Leader – Deputy Ana Rubalcava – avrubalc@lasd.org
(661) 255-1121 ext. 4283
Zone 3 – Stevenson Ranch Area
Zone and Team Leader
Sergeant Ron Olfert – rbolfert@lasd.org
(661) 799-5802
Zone 4 – Saugus Area
Zone Leader
Deputy Mark Manskar – mamanska@lasd.org
(661) 799-5161
Zone 5 – Valencia Area
Zone Leader
Deputy Regina Yost – rmyost@lasd.org
(661) 799-5164
Zone 6 – Newhall Area
Zone Leader
Deputy Joshua Dubin – jddubin@lasd.org
(661) 255-1121 ext. 4411
Zone 7 – Canyon Country West
Zone Leader
Deputy Jeremy Carr – jmcarr@lasd.org
(661) 799-5158
Zone 8 – Canyon Country East
Zone Leader
Deputy Jeff Jackson – jsjackso@lasd.org
(661) 799-5159
Community Relations and Events
Deputy Joe Trejo – jltrejo@lasd.org
(661) 799-5160
If Someone You Know is Arrested in Santa Clarita
Even with the new CPU in our valley, arrests can still happen here in Santa Clarita. We can help. SCV Bail Bonds is located right in the heart of the Santa Clarita Valley. We're happy to offer no-cost consultations if you or someone you care about, has been arrested, call us 24/7, directly at (661) 299-2245.