Bail Bonds in Goleta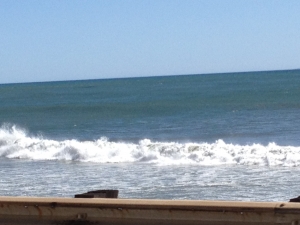 Has a friend, student or loved one been arrested and taken into custody in Goleta, CA? If so, you've probably got a lot of questions as to how to get them out of jail. We know times like this can be incredibly stressful, and a licensed, professional bail bondsman is available any time 24/7 to take your call and help put your mind at ease.
Goleta is home to University of California at Santa Barbara (UCSB) and the Santa Barbara Airport. Goleta spanses the coast 12 miles west of Santa Barbara.
Whether you'd like to get the bail bond application process started right away, or you've got a few questions you need answered, we're always here to help.
For immediate information regarding Goleta Jail bail bonds, please feel free to give our local agents a call at 805-874-BAIL (2245) or toll-free at 877-422-4591. No matter what time of day or night, you will speak directly with a friendly, knowledgeable bail bondsman.
Goleta Police Station and Jail Information
Goleta Valley Station
4434 Calle Real
Santa Barbara, CA 93110
Phone 805-681-4100
24-Hour Goleta Bail Bond Info 877-422-4591
Santa Barbara County Inmate Information
UCSB Police Department
Public Safety Bldg. 574
Santa Barbara, CA 93106-1010
805-893-3446
The city of Goleta contracts with the Santa Barbara Sheriff's Department to service its law enforcement needs. Deputies working out of the Goleta Valley Station also patrol the unincorporated  areas of Santa Barbara County along the southern coast, and west to the Santa Barbara City limits.
The Goleta Valley Substation isn't very large, nor is it intended to serve as long-term housing for inmates. As a result, those who remain there for longer than 72-hours will likely be transferred to the Santa Barbara County main jail. The entire transfer process can take upwards of 12 to 24-hours, during which time the inmate will be unable to be bailed out of jail. Starting the bail bond application process quickly, though, while the inmate is still located at the Goleta Valley Substation can often avoid the transfer process altogether.
Arrest and Booking Process
When someone is arrested in the area, they are taken to the Goleta Valley Substation to undergo booking and processing. During this procedure, an arrestee will have their photograph taken, fingerprints recorded and a national background check will be conducted to search for additional warrants. Once these things have been completed, bail will be set for those who are eligible. The process can take anywhere from 45-minutes to a few hours, depending on how busy the police station is.
The Bail Bond Process
The bail bond process is probably a lot simpler than you think. It begins by giving us a call and providing the inmate's name, birth date and date and time of arrest (if available). We will use the information to locate him or her within the system and verify their eligibility for bail. Once that's complete, we will have you fill out the short, simple bail bond application forms and sign the indemnitor's agreement. You will be provided with a receipt and one of our agents will be immediately dispatched to the jail to post the bond.
If you're out of the area, or would simply feel more comfortable handling the bail bond process from your home or office, the bail bond application process can be completed from start to finish via phone, fax or email. We're dedicated to making the process as simple and stress-free as possible, and if that means handling things electronically, then we're more than happy to do so.
What is an Indemnitor?
The indemnitor is the person who signs the bail bond. When someone is bailed out of jail they still have to attend all of their court dates. When they don't, the person who signed the bail bond will be held financially responsible for paying the full amount of bail to the court. So long as the defendant shows up on time to all of their court appointments, there will be no further financial obligation on the part of the indemnitor no matter the outcome of the trial. That being said, make sure you only bail out those whom you know and trust.
Paying for a Bail Bond
Bail in Santa Barbara County can be expensive, but a bail bond doesn't have to be. In California, the cost of a bail bond is set at 10% of the total bail amount. So, if the total amount of bail is $15,000, then the cost of a bail bond will be $1,500. We never include any additional fees, charges or interest when you work with us.
Most of our clients choose to pay via debit/credit card, of which we accept Visa, Master Card, American Express and Discover. However, we also accept cash, check (business or personal), money order, bank account transfer and money wire.
If you would like additional information regarding Goleta Jail bail bonds, please feel free to call us any time. We can be reached at 805-874-BAIL (2245) and toll-free at 877-422-4591. We know this is a stressful time, and we're here to help any way we can.