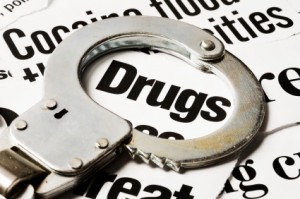 In the early morning hours of Tuesday, June 17th, LASD deputies noticed a home on fire near Tajauta Street in Compton. As deputies drew nearer to the home, they saw a van fleeing the scene and followed it. After a high speed chase, one suspect exited the van and continued to flee on foot.
After being chased down and arrested, deputies noticed that the suspect was suffering from severe burns and had him sent to a local hospital to obtain care. Whomever was driving the van has yet to be apprehended. Firefighters reported smelling PCP upon arriving at the burning home, though no reports have surfaced yet as to what crime scene investigators found inside.
The manufacture of drugs is a serious crime, and a dangerous one at that. Individuals looking to make some quick money will sometimes turn to the seemingly innocuous act of manufacturing crystal meth, PCP, or other drugs because it seems easier and more lucrative to make one large drug deal than many small ones.
Unfortunately, the chemistry involved in the manufacture of many of society's street drugs can be complex. When would-be drug dealers lack that knowledge and experience, it isn't uncommon for their drug labs to explode causing injury or death.
If investigators did in fact find the remains of a drug lab within the home, it is likely that the suspect will face heavy felony charges involving the sale and manufacture of drugs.