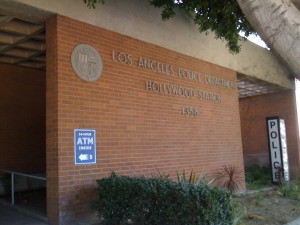 The Hollywood Police Station and Jail is actually a substation of the LAPD. When male arrestees are booked into this jail, they are usually kept there until their first court date. However, if this jail is busy,  men may be transferred to the Inmate Reception Center at Twin Towers in downtown Los Angeles.
If the arrestee is a woman, she could be transported to the female-only Los Angeles County Lynwood Jail, otherwise known as CRDF.
We always recommend posting bail while an arrestee is still being held at a smaller substation like the Hollywood jail. Because, once they have been transferred, it can take quite a long while for them to be processed in order for bail to be posted, sometimes as long as 24 hours.
Feel free to contact a caring, 24 hour, licensed bail bondsman at our agency to secure the defendant's fastest release from the Hollywood Jail.
At SCV Bail Bonds, we make it our goal to provide you with the fastest, most professional bail service. We are local to the Hollywood Jail and are open 24 hours a day, weekends and holidays to assist you.
Call us at toll-free 877-422-4591 or locally at (213) 373-5245 for immediate assistance for someone arrested and taken to the Hollywood Jail. We can help.
Hollywood Police Station and Jail Information
Hollywood Police Station Jail
1358 North Wilcox Ave.
Los Angeles, CA 90028
Jail: 213-972-2975
Visiting Hours are 7 days a week from 10:00 a.m. to 1:00 p.m.
Weekdays 11:00 a.m. to 1:00 p.m. weekends
24 Hour Hollywood Jail Bail Bond Info: (213) 373-5245
Hollywood Jail Inmate Information
The Hollywood  Community Police Station serves the communities of Argyle, Cahuenga Pass, East Hollywood, Fairfax, Hobart, Hollywood, Hollywood Hills, Hollywood/La Brea, Little Armenia, Los Feliz, Melrose District, Mount Olympus, Sierra Vista, Spaulding Square, Sunset Strip, Thai Town, Vine/Willoughby. If someone has been arrested in one of these areas, it is highly likely they will be transported to the Hollywood Station Jail.
This smaller jail can be very busy, thanks to its location in the center of the Entertainment Capital of the World. It's a place where a lot of action happens, and not just the movie making kind!
Fortunately, at SCV Bail Bonds, we are experts when it comes to the Los Angeles County Jail system. We have all the necessary protocols in place to make posting a bail bond at the Hollywood Jail quick and stress-free.
If someone you know is taken into custody at this jail, you can see them during established visiting hours. They are also allowed to make recorded phone calls from a monitored facility phone but they cannot receive any incoming calls or messages. However, a clergy member, attorney or – and this is important – a bail bond agent may visit them at anytime.
We can also update friends and family members on an inmate's status (whether or not they've been booked into the system), their charges, their booking number and more.
Paying For a Hollywood Jail Bail Bond
We can help to make paying for the bail bond at the Hollywood Jail easy for your family. We take all major credit cards, cash, personal and business checks.
We can also set up a flexible payment arrangement that works within your families budget.
Just give us a call, it only takes a few moments over the phone with one of our caring agents to qualify. We're in your corner.
Just give us a call and speak with one of our knowledgeable agents. They will walk you through the bail bond process for the Hollywood Jail. Please don't hesitate to call us 24/7 at toll-free 877-422-4591 anytime day or night.