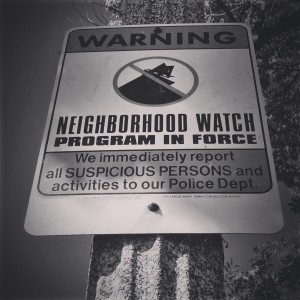 On Monday, August 19, a 16-year-old burglary suspect was rescued from the chimney of a house he was allegedly trying to rob in the San Fernando Valley. Police responded to the call at a North Hills home and discovered the suspect about 10 feet down the chimney.
With the help of local firefighters and a specialized pulley system, they were able to pull him to safety. The robber was lodged in the chimney feet-first with his hands up above his head and was given oxygen by law enforcement officials during the 30 or so minutes it took to free him.
The teen may be lucky he didn't make it all the way into the house, as police later tweeted that there was a large pit bull inside waiting for him. While the thought of a would-be thief getting caught in the chimney of a home is pretty humorous, the crime of burglary is not.
The charge of Burglary can be described as entering a locked vehicle, structure or even a room with the intention of committing a felony (or even a petty theft) once inside. In the state of California, burglary of a house or other domicile where people are living is always considered a felony and is classified as first-degree burglary. The penalty for felony burglary can be up to 6 years in state prison and almost always results in a "strike" on the offender's record under California's Three Strikes Law. Also, offenders can be fined up to $10,000.
Individuals can be charged with second-degree burglary if they are suspected to have burglarized a store, business or a place where people are not living. Second-degree burglary, also known as commercial burglary, is known as a "wobbler" in the state of California due to the fact that the crime can be charged either as a misdemeanor or a felony depending on the circumstances of the crime as well as an individual's prior criminal record.
Convictions of misdemeanor commercial burglary can carry sentences of up to one year in county jail and a maximum fine of $1,000. Felony convictions, on the other hand, bring with them a sentence of up to 3 years in state prison and a maximum fine of $10,000.
In the case mentioned above, the investigation is still ongoing and it is unclear whether the youth will be charged with, though it may very well end up being first-degree burglary due to the fact that the building he attempted to break into was a residential home.