East Los Angeles Station Jail – LASD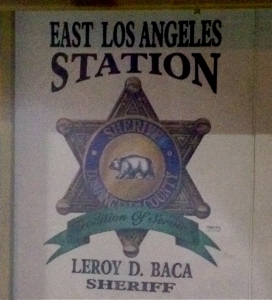 5019 E. Third St.
East Los Angeles, CA 90022
Business Phone: 323-264-4151
The East Los Angeles station has a small jail which serves unincorporated County areas that are contracted by city of Commerce.
We are available 24 hours a day and holidays to answer any questions about a a bail bond for the East Los Angeles Station Jail. Our local agents can meet with you directly at the jail, your home, office, our office or wherever it's convenient.
We offer flexible payment plans for the bond and can assist families during this stressful time. You don't even have to leave the comfort of your home, as we can email or fax the paperwork directly to you for the fastest processing of the bail bond.
Contact us toll-free for additional arrest, booking and jail information at the East Los Angeles Station Jail. You'll speak with a qualified bail professional at 877-422-4591.