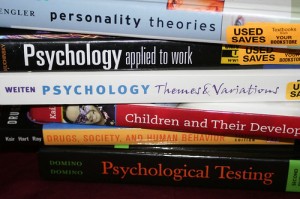 It's no secret that the American Justice System is not without its flaws. Sometimes, the innocent may be convicted and given hefty sentences for crimes they did not commit; perhaps, based on racial bias or circumstance.
Alternatively, those who are ultimately guilty may receive light or even no sentence at all, due in part to the same two reasons of bias and circumstance.
Perhaps, the key to reforming the criminal justice system includes improving the fairness by which defendants are treated, as well as those who are convicted.
But what about improving the quality of rehabilitation received by inmates to include education in prison reform? According to the CDCR (California Department of Correction and Rehabilitation), 95% of California's current inmate population will eventually be released back into the public.
Couple that with a study done in 2010 by The Foundation for Educational Choice, which states that 50% of California's inmates are high school dropouts.
One can begin to see why recidivism may be rampant in the State. When an inmate is released back into the general population with little education, or little hope of securing any type of meaningful employment, the lure of getting back into the life of crime may be compelling.
Fortunately, there are a number of very good educational programs offered by California prisons.
These are actually accredited schools which can help an inmate not only receive their GED, but become a fully certified tradesman in a number of trades and vocations once they exit the prison system.
The goal, ultimately, is to provide hope, skills and a trade to those who feel they may have no other choice. This is achieved through offering various educational options. Today's ex-con could, with hard work and dedication, go on to making a very respectable living and even owning their own business.
All they need is the chance.