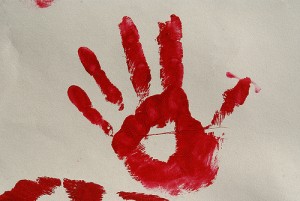 Four members of the University of Alabama's football team the Crimson Tide were arrested and charged with robbery this past Monday. Tyler Hayes and D.J. Pettway were arrested and charged with robbery while Eddie Williams and Brent Calloway were charged with both robbery and credit card fraud.
The arrests stem from a couple of incidents in which players admitted to assaulting a student, kicking him in the head and back while he was unconscious and stealing his backpack which contained an Apple laptop.
A second incident involved the assault and battery of another student, during which the victim's wallet was stolen. After the incident, the victim's student ID and credit cards were used to purchase snacks from school vending machines.
This is actually the second Arrest this week for Eddie Williams, who was charged with carrying a gun without a license. During a dispute at a gas station over pricing, Williams grew angry and warned the clerk he had "something in his trunk." The clerk grew suspicious and called police who stopped Williams down the road and discovered the gun tucked away in the back of his pants.
After these incidents, Athletic Director Mal Moore and coach Nick Saban issued statements condemning the actions of the football players and indefinitely suspending them from the team.
All four members of the team charged were backup players during the BCS Title game and their suspension/cut shouldn't hurt the team at all going into next season. Only time will tell what additional punishments will be meted out once the trial commences.